Quarter Horse History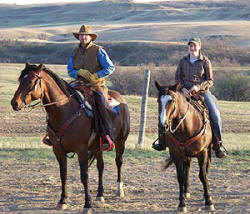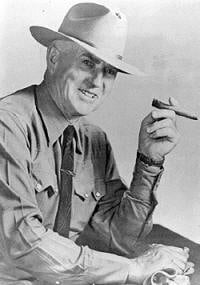 Angus Kenney Sr. ND Cowboy Hall of Fame Inductee.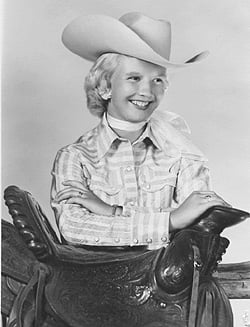 Barb Kennedy - Miss Rodeo 1959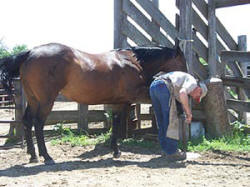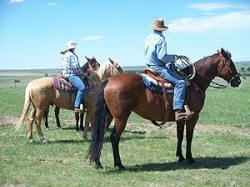 Woroniecki Ranch Quarter Horses evolved from the natural progression of needing good ranch horses for the ranch's own use. Warren's family did not jump into the need to have 'registered' horses. They knew what horses worked for them, rode a lot of mares, retired them as broodmares, raised what they needed and sold most of the geldings. An injured mare could raise a colt, but an injured gelding did not have much of a future. Sometimes it was a good quarter horse stud put with those mares but sometimes not. There sometimes were 'registered' horses on the ranch, but that piece of paper was filed away and not very important, because after all, you did NOT ride the piece of paper and the paper did not 'prove' the horse. In those years a lot of horse collaboration went on with Warren's uncle and family from Belfield, ND.
As the years pass, some things change. The need for and the determination of a good proven horse has NOT changed. The desire to trace ancestry and prove pedigrees has led us to the current registered quarter horse operation of being able to offer good horses to the public. Many of our registered quarter horses of today are still based upon the talents and merits of the horses from the past. The 'papers' are important, but the horses still have to be proven.

Jodie and Warren feel very fortunate to have had Barbra Kennedy Johnson and her late husband, Jarrette, as mentors sharing their knowledge of horses, training and and North Dakota history. In recent years, many of the Woroniecki horses came from Barb and Jarrette and Barb's cousin, the late Larry and Marlene Grantier at Grantier Quarter Horses.
Barbra, a McKenzie County, ND native, born to a ranching family grew up in the 1940s and 50s. Her Kennedy family is well known in North Dakota ranching history and cattlemen's associations. Her grandfather, Angus Kennedy Sr. was one of the first inductees into the North Dakota Cowboy Hall of Fame located in Medora, ND (see our links). Angus Sr. also had an uncle that worked at the well known Miles City Saddlery in Miles City, MT. Many a cowboy or girl had or wanted a Miles City saddle and still do. Barb contributed to a little history of her own in October 1958 when she was selected the 1959 Miss Rodeo North Dakota.
According to Barb, the Kennedy family started out with horses of Morgan and Hamboltonian descent. At one point, Barb's father, Angus Kennedy Jr. purchased 16 mares of US Remount Program descent. Their first quarter horse was a 1952 stallion named Squaw Chief. Barb and her cousins at Grantier Quarter Horses remained loyal to the 'good old horses' of the past with lots of good foundation bloodlines, while also being progressive. The Grantiers received their 50 year certificate from the AQHA in 2016 with two of their children accepting the award. They used to hold an annual sale each September for many years. Many of Barb's bloodlines traced to a stallion named Little Freckles as evident in our 2006 mare, My Kittys Belle JW.
Together, Barb and Jarrette, raised quarter horses and paint horses. Many years ago we obtained several good mares and geldings from Barb and Jarrette. We cannot say enough good things about their horses. They have proven themselves to be trainable, trustworthy athletes and many are the current backbone of the ranch today. We have been so impressed with these horses that in 2006 and 2007 we looked for fillies closely related to these saddle horses, purchasing seven young Grantier mares. We went back to them again in 2009 and 2010 for three more. Those mares proved their worth as solid broodmares and we are extremely happy with them. We have now kept daughters of those daughters. We are very optimistic as to the ongoing future of the Grantier bloodlines in our breeding program..
We collaborate with Barb with our quarter horses and we will continue to develop horses together. The stallion, JK Jay Reed, on our site is owned by Barb.
Barbra Kennedy Johnson
10172 Hwy 73
Mandaree, ND 58757
701-759-3425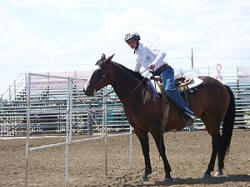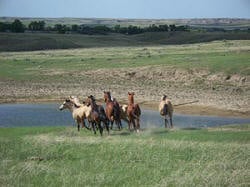 ---